Dame Barbara Windsor and Scott Mitchell stand with Alzheimer's Society at No.10 to demand dementia care reform. 
Dame Barbara Windsor and her husband Scott Mitchell as well as Alzheimer's Society CEO Jeremy Hughes and Director of Policy Sally Copley met with Prime Minister and presented an open letter signed by more than 110,000 to No.10 calling on the Prime Minister to fix the crisis in social care.
Alzheimer's Society's open letter to the Prime Minister Boris Johnson, signed by more than 110,000 people, was presented today at 12.30pm to No.10 Downing Street by Alzheimer's Society Ambassadors, Dame Barbara Windsor and Scott Mitchell, along with Alzheimer's Society's Chief Executive Jeremy Hughes, Director of Policy Sally Copley and Campaigns, and carers Nimisha Sharma and Namrata Shukla. The letter calls on the Prime Minister to sort out the devastating state of dementia care through immediate investment in an NHS Dementia Fund in Wednesday's Spending Review while addressing long term reform for the social care system as a priority. After presenting the letter, they went in to Downing Street to discuss the state of social care in Britain with the Prime Minister.
Barbara Windsor, having presented the letter, said "We're so grateful that the Prime Minister met with us. Our plea to Boris Johnson is please, please don't let people with dementia down."
Scott Mitchell, added "Thank you so much everyone who signed our letter and helped us get a meeting today. The Prime Minister listened to us carefully and we felt he understood just how awful things are for people with dementia. We are grateful that his Government are going to push ahead with a long term solution – and we believe that he got the importance of helping people with dementia now, which we're asking him to do through an NHS Dementia Fund. Because we cannot leave people with dementia in this current state. It is appalling that this should be happening in our country in 21st century. £1 billion will only keep the system going as it is and won't deliver the change we need  for people with dementia. We are expecting this week's  Spending Review to tackle this."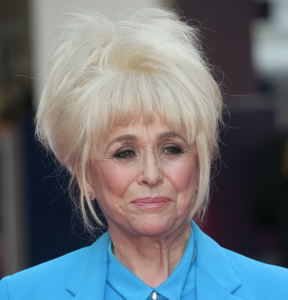 Jeremy Hughes, Chief Executive of Alzheimer's Society, said: "We're delighted that the Prime Minister took the time to hear personally about the dementia care crisis today, showing his commitment to fix social care once and for all. He understands the need to douse the burning platform of dementia care. He heard us clearly today and understood the need for immediate action. The Prime Minister agreed that people with dementia have the right to the same care as people with cancer, a heart condition or any other disease.
"I told the Prime Minister that the £1 billion promised for social care won't do anything now to help the hundreds of thousands of people with dementia who are struggling every day without the help that they desperately need to get and pay for care. The social care crisis is a dementia crisis – the Government simply has to provide a £2.4 billion NHS Dementia Fund to end the misery for people with dementia now."
As part of the Fix Dementia Care campaign, Alzheimer's Society is calling for a long-term funding solution combined with immediate investment in a £2.4bn NHS Dementia Fund, established in the upcoming Spending Review. Alzheimer's Society believes that if the NHS can demonstrate they don't have sufficient funds, then the Government must provide additional resources.