Otiom is a revolutionary device that gives reassurance to carers, as well as offering greater freedom for people with dementia. Read on to find out more.
If you care for a loved one who is in the early stages of dementia, you will no doubt have numerous concerns. As well as needing to come to terms with the person's memory loss, you may also be having to navigate sudden mood swings, changes in temperament and personality, and worries about their ability to make everyday decisions. And of course, there will be concerns about their increasing inability to recognise familiar places when out and about, and problems such as wandering or getting lost. In fact, more than 50 per cent of people with dementia will wander or become lost during their condition.
These latter issues can be especially problematic for carers and family members, especially during early-onset dementia: you want your loved one to maintain an element of independence and keep their minds as active as possible, especially if they are determined to stay in their own home for as long as possible, but equally, you are aware of their increasing vulnerability and inability to make good judgements.
Introducing Otiom
Now, an innovative new tracking system has been launched to give you greater peace of mind, helping you locate your loved one quickly and easily if they get lost while out and about, or if they leave home unexpectedly.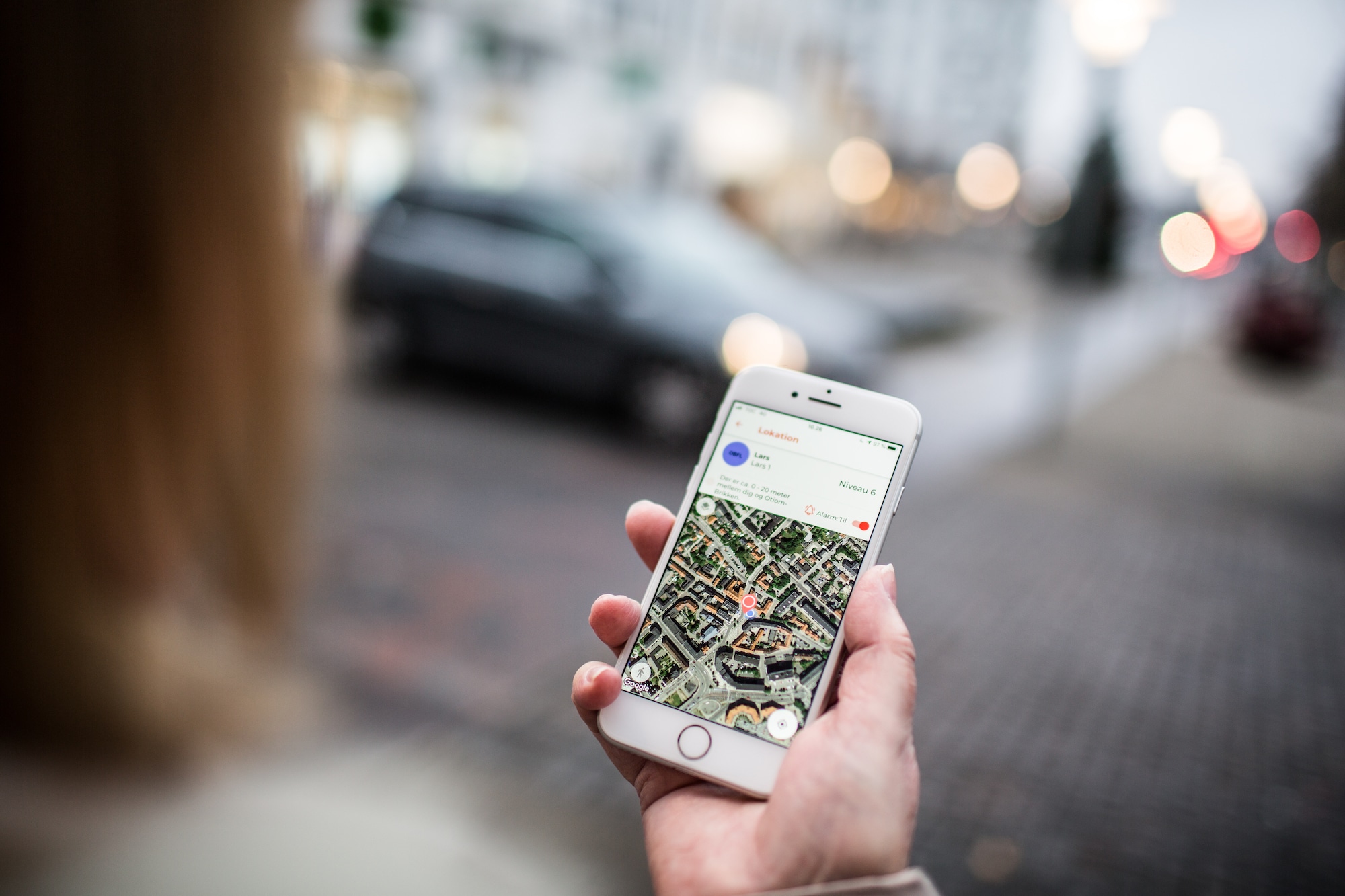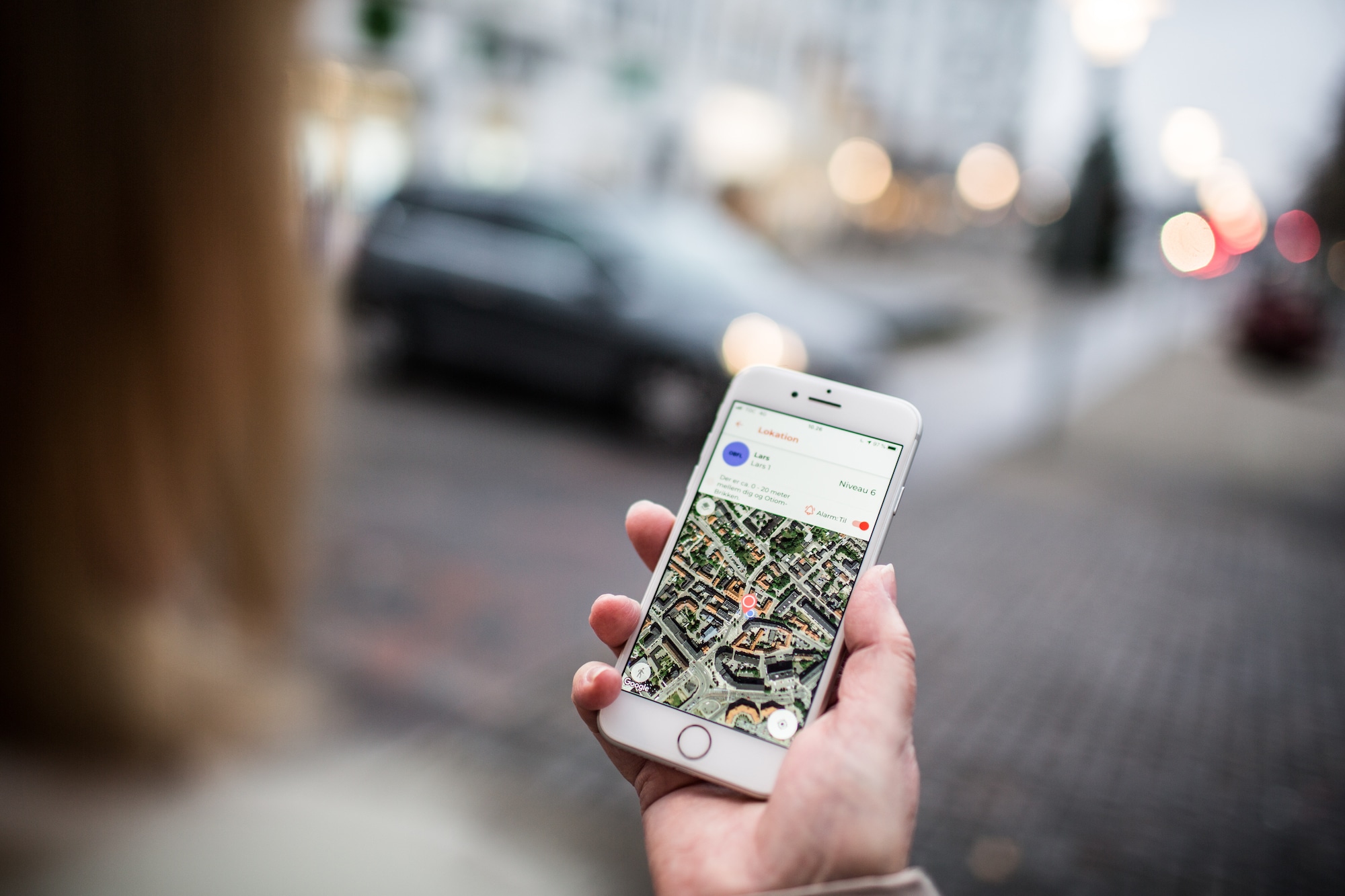 A revolutionary localisation device, Otiom helps to prevent people with dementia from becoming lost. Caregivers can create tailored safety levels, which define the limits of where the person with dementia should be. If the person leaves this safety zone, carers and relatives receive a text message alert, while the Otiom app shows the person's exact location. The location of the person only shows up if they move outside their personalised safety zone, allowing for consideration and privacy for the person with dementia, and giving them greater freedom to move around more independently.
How does Otiom work?
Otiom is a world first, which uses Narrowband Internet of Things (NB IoT) technology to ensure better reliability and coverage, excellent battery life and a future-proof, cost-effective solution. It comprises three elements:
1 The Otiom tag
This tracking device for people with dementia (which has a battery life of up to one month) can be carried in a pocket, worn on a safety strap, mounted on a cane or walking frame, or even sewn into clothing if necessary, as it is machine washable (and can also be disinfected).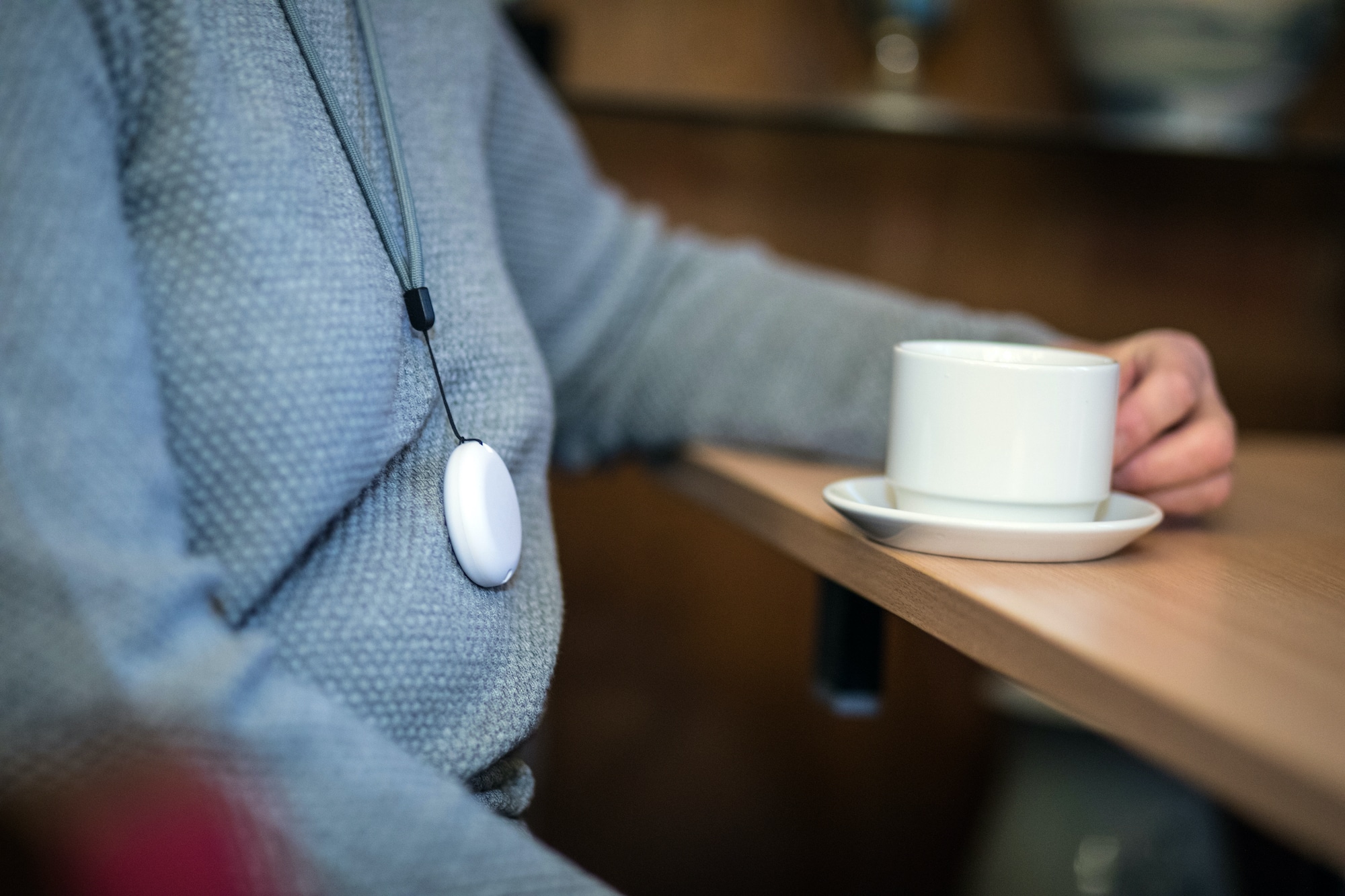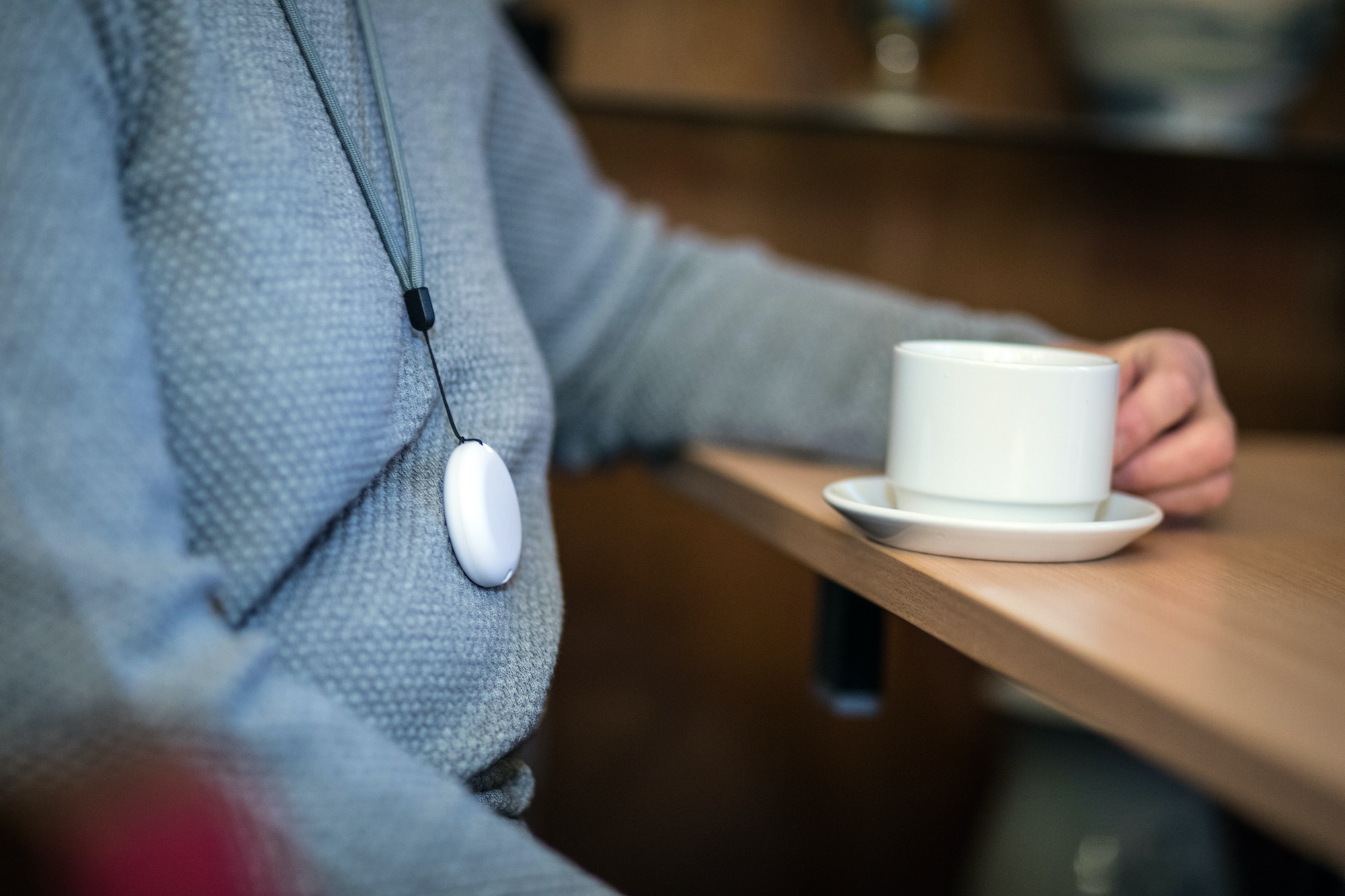 2 Otiom home base
The small, wireless home base must be placed in the home of the person with dementia, where it communicates with the Otiom tag, in order to alert you if your loved one has left their personalised safety zone.
3 Otiom app
For carers and relatives, the app is available on iOS and Android and will alert you if your loved one leaves their safety zone, as well as highlighting their location on a map.
Benefits of Otiom
There are many advantages of using Otiom versus a typical GPS system, including:
• Reliable coverage, both indoors and outside
• No ongoing costs beyond the initial purchase, backed up with training and support if required
• The tag has a long battery life of up to one month, so it doesn't need constant recharging
• The tag is machine washable, so it can be sewn into clothing if necessary
• Better privacy and greater freedom of movement for your loved one: Otiom allows six safety levels to be set, depending on the severity of the individual's condition, and it will only start to track them when they are deemed to be in an unsafe area, or if they have over-run the set time limit.
Further information
If you're interested in finding out more about Otiom, or to speak to a support agent, please visit the Otiom website, call 0131 467 5764 or email mail@pentlandmedical.co.uk